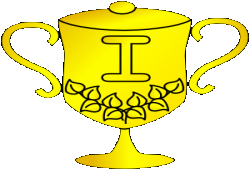 We have been through alot of hurdles 2010 and have grown alot.  We are excited to make another huge leap forward with the
starting development of a new fresh final website.      We are really excited to let you know that this next leap will be the last major structure  change of the Monkey Pickles.
Get excited for whats to come…  We hope to blow the doors of this bamboo hut with a banana grenade and army of Monkey Picklers.
The current site was a great transitional site and we learned alot of things like…………..
We  learned —> Even toyed with some new features and content pieces like Monkey Pickler of the Month, Quotes of Monkey Picklers,  Goofball Gear, Sponsoring local talent, and Planning of Monkey Pickles live meetups to hang out with a bunch of other like minded fellows for a cup of coffee 🙂
We  learned —> Talked with some of the community members and seen if members would like to post articles of their own to the main site. That was a learning curve for us seeing what it would look like on the back end of the website.
We learned —> Alot about programming such features of web user accounts, logins, building social network features, mass image resources, friend requests, using 3rd party applications, and user roles.
We learned —>  How to start to raise a bunch of capital resources through consulting work of online marketing – social media for other brands businesses, and organizations
Summary —>  We have truly been grateful for about 18,000 strong across 4 networks that enjoys the whole Monkey Pickles fun, humor, randomness and our lovely Monkey.  We look forward to bringing you the best we got in 2011 hang in there for the wild ride 🙂
So just a heads up that the current site will be going down in the next few weeks temporarily as we secretly prepare a special banana bread for all to share.
Connect with us @ Facebook – Twitter – Formspring – Foursquare