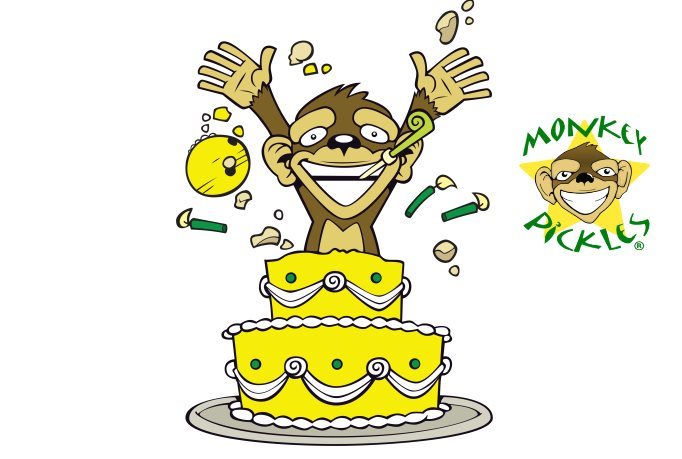 Skegness
We found this ancient possibly Seussian scroll wrapped around a portion of fish and chips in Britain's top holiday destination.
Beautiful Skegness, possibly where Dr. Seuss may have spent 2 weeks swapping the Arctic heights of the Narnian Winter for the Arctic heights of the British Summer.
Propped against a redundant concrete and kicking back on a mustard yellow beach while obsessing about birthdays, fish 'n' chips and Monkey Pickles. A perfect vacation.
Birthday Pickles
I love that monkey
I love his pickles
I love how that funky humor tickles
I love to visit every day
To hide a while from the grey
I love to find out what's in my pocket
I love the ham sammich in my locket
I love whipped cream pies in the face
I love how they run as I chase
I love to hate nothing at all
Hate's no place for a goofball
Monkey Pickles, your humor's cute
You're still too young to prosecute
Keep up the good natured tricks
As this March you'll be six
So, as Seuss might say
Have a Happy Mirthday