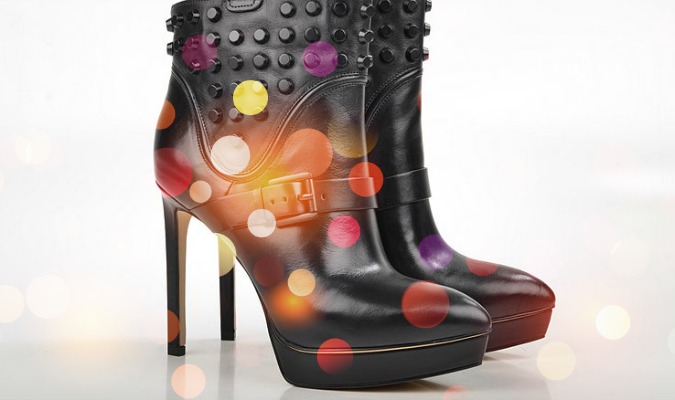 Let's be honest. Booties are in style. They look great on the models in magazines and online, and while it's still cool out, it seems like the perfect time to hop on the trend. The problem, as with any fashion change, is that you want to hit the right chord with the "in" crowd, and it isn't always easy. Never fear! Half the battle of wearing your booties right is to find the perfect pair, and with a few dos and don'ts, we can learn the most important lessons stored in Hip Hop and pirate lore over the eons. You can learn the secrets in no time, and you'll know exactly how to find the best options, how to choose the best pair from a bunch, how to take great care of them and how to wear them perfectly.
DO Shake Them
The best minds in Hip Hop have been telling us the secret to finding the perfect pair for ages. Just shake them! First, it's the best way to make sure they're ripe, and nobody should ever face the horrors of unripe footwear. The secret to the technique is actually to throw on some classic jams. The booties, when shaken, should actually move perfectly in sync with the song being played. For best results, play a song that is exceptionally tuned to booties, such as "Shake Your Money Maker."
There's a hidden bonus to getting ripe booties. Since they naturally move in time with club music, they'll inherently boost your dancing skills. Now you can be more stylish and the star of dance night!
DON'T Share
There's no denying that pirates have long been the world's best at finding and storing the best booties, but that doesn't mean that they use them best. While they're always talking about splitting the booty, this is actually bad advice, and it has led to the downfall of many pirate groups. First of all, if sharing was so great and successful, why do all of their booties always end up buried somewhere? There are two reasons why sharing doesn't work. Smell lingers, and even though you, dear reader, probably have the world's most delightful feet, the friends who would share might not. Secondly, booties are precious, and everyone eventually gets selfish in their presence. The pirates of old have eventually taught us that the only way to successfully share booties is to literally split them down the seams, and no one wants that.
DO Invest in a Quality Map
It's great that you now know how to select the best booties, but finding them in the first place is a whole different challenge. Everyone knows that the secret to finding booty is to get your hands on a quality pirate map. The real trick is telling the good maps from the bad ones, so here are a few telltale signs. A good map should have a corner missing, and that corner always holds pivotal information. If your map is sound, it may lead to booties, but they'll probably be of lower quality. Another important feature for a good map is vague clues about dangerous booby traps. No one who has world-class booties is going to give them away for free, so be prepared for danger and adventure. Finally, and most importantly, never forget that "X" marks the spot. If your map doesn't have an X (or it isn't obvious that the X is on the missing corner), then you don't have a top-quality map.
DON'T Bury Them
Once again, we are going to depart from traditional pirate behavior. Booties are in, so show those babies off! Weather you bury them in a proper gold chest or just the back of your closet, they can't do you any good if no one can admire them on your feet. For that reason, they should be the go-to choice for every ensemble. Going out for a night on the town? Sport those booties! Heading off to a long day of work in the coal mines? Booties are still the answer. Every occasion and every wardrobe choice is best matched with a pair of ripe booties.
Now that you know the secrets, there's nothing standing between you and your elevated shoe game.