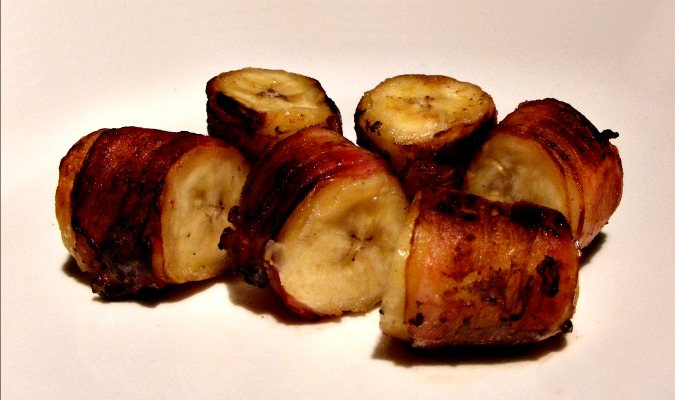 It's the craze that's sweeping the nation: bacon-covered candy and bacon-infused alcohol. You can get bacon on your waffles and a side of a bacon with your craft beer. You can hardly believe some of the dishes that are being created with bacon. There's even bacon brownies and deep-friend bacon treats. Don't even get us started on the joy that is air fried bacon…we're so hungry writing this. When will the bacon madness ever end?
Never! And if you're in need of some simple tips for how to make bacon, you've come to the right place. Dripping with lard and crispy as can be, these tips are sure to aid you in the kitchen as you create your own tasty bacon creations.
How to Make Bacon – Use a Propane Torch From Your Workshop
There's a reason why cologne made with the scent of bacon is a hot seller: there's just something so masculine about a big side of bacon. And when you need a masculine way to prepare it, while also getting it intensely crispy, you'll want to head to your workshop. Fire up that propane torch and get ready to "git er done!" Blasting that bacon with some hot, hot flame is about as macho as macho can be. Plus, it imparts a delicious smoky flavor too!
How to Make Bacon – By Putting On a Trucker Hat and Grabbing a Tall Boy of Pabst
And speaking of popular trends, what's more trendy than being ironic? Because bacon is such a simple, uncouth meal, to prepare it right, you're going to need to embrace all the other inelegant trends out there right now. Tattered cheap Trucker hat? Check. Four pack of tall boy of Pabst beer? Check, check, check, and check. Thick cut of porky goodness? Check! When you prepare bacon this way, you're ensuring no one misses how incredibly cool and in-the-know you are with your super ironic lifestyle.
How to Make Bacon – Outside of Your Friendly Local Animal Rights Organization
There's probably two things that people love in the 21st century… talking about their diets and being offended by the diets of other people. Why not combine these two to prepare bacon in a hilariously amusing way? Where you make your bacon is very important when preparing it, so grab your gear and head over to your friendly animal rights organization in your city. They're sure to appreciate the chance to talk about their diets and be offended by yours! Smile, wave, and be sure to show those pretty, bacon-juice-soaked teeth!
How to Make Bacon – As a Beautiful Bouquet For The One You Love
However, when you're making bacon, you can't just leave it lying there all flat and boring like. You need to make it interesting! One of the best parts about making bacon is that this food is flexible and fun to play with. While you can always create little bacon animals or almost anything else you can think of, we recommend preparing your bacon as a love bouquet. Just roll those juicy little suckers up, remove some fake petals from a fake flower or two, and pop these new floral treats in their place! Your loved ones will surely enjoy the heart-stopping taste of some well-made bacon flowers.
How to Make Bacon – On Pizza Stuffed in a Taco Shell With a Side of Ghost Pepper Hot Sauce
Seriously though, does life get any better than a slice of bacon? Thick, tasty, and full of flavor… it's almost too hard to live without. And when you make bacon, you have to take this life-inspiring feat to its completely conclusion. That's why to really make bacon correctly, you have to combine it with all of life's most scrumptious things. Throw it on a slice of pizza… before stuffing it in a taco shell.. before drowning it in the hottest hot sauce you can find. The only thing missing is a side of sprinkles!