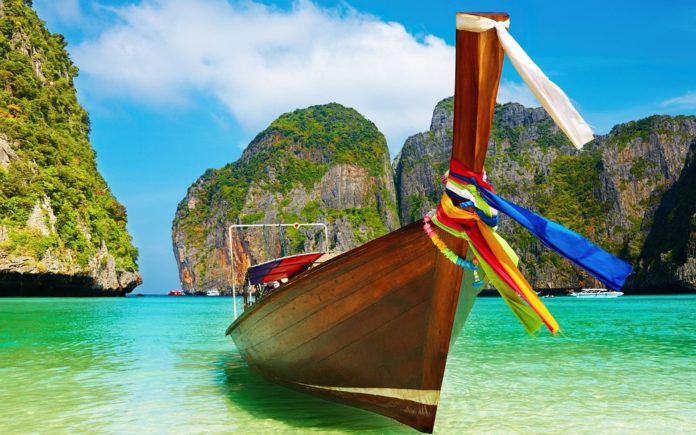 Taking a break from your ol' mundane life to go on a vacation is so exciting. We often see those people who come back all chirpy from their vacations, showing off their photos, telling stories about how much fun they had. 'How do they do that? How did they get to have such unlimited fun?', you wonder as you ponder over the thought if you will ever have such an awesome time.
Don't you worry! Monkey Pickles will give all the absolute travel tips. Remember these and not only will you have a great time, you will be the next great story teller.
DO Document Your Entire Trip On Social Media
Take as many photos and videos you can – with the herd of buffaloes crossing the road, the half-naked villager tending to them (zoom on his natural abs, make him do the duck face for the ultimate selfie), a lonely tree, a kid making hot cakes by the road, a cute bear cub maybe? Get them all! This is your vacation, your chance to discover the hidden photographer in you, your chance to get the most likes and "awwwws" on Facebook.
DON'T Forget To Feed The Animals
Crows, Monkeys, anything you find wandering along the road or outside your hotel, throw them a few morsels of food. Be a friend of Mother Nature. The word will soon spread around and you will be surprised by the turnover of friends the innocent animals bring with them. Come on, George of the Jungle! Your generosity will surely be applauded. Plus, if you don't, you would probably enjoy the trip and vacation a bit less. It's a joy to feed animals on the road.
DO Stock Up On All The Free Stuff
As soon as you check in, pack all the toiletries lest you forget and should leave them behind. Order or some extra ones, those little bottles would never have been enough anyway. Don't forget the toilet roll and the tissue. Tissues could be very useful for the road you know. Carry a big bag to pack all the fruits and muffins, packets of sugar and ketchup from the breakfast buffet.
Hey, it's complimentary. It belongs to you and eat as much as you can while its free, makes up for the big bills those buggers throw at you. Use the free Wi-Fi to download all the movies you didn't get a chance to watch.
DON'T Be Afraid To Ask Natives For Money
So, it's a faraway land that you have gone to. And there are plenty of things to see – like new currencies.
Where ever you see any foreigners, ask them to give you a nice big bill to add to your currency collection. Vacations are the best place to meet people from several nationalities. Do not miss your chance. Also, take photos with them, may be in the kissy pose; they won't mind, it's their culture. Who knows you may get luckier! What happens on a vacation stays in the vacation. No harm done!