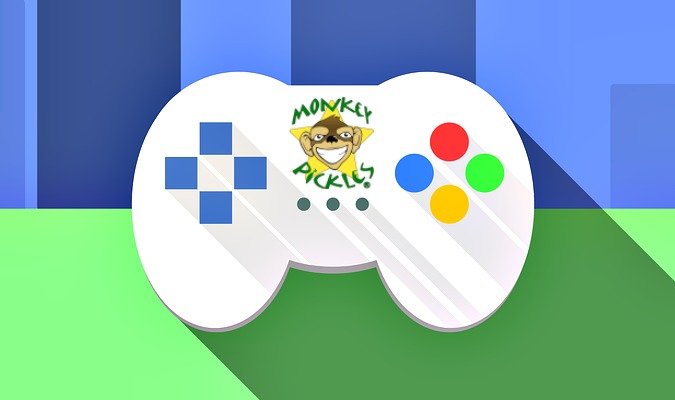 [sociallocker id="14863″]
Do you love games? Of course you do. Games bring people together, create memories, and – in the case of playing Monopoly – make lots and lots of enemies who may never talk to you again. The point is, when we're playing games, we're connecting, communicating, and building relationships with people: this is the foundation of which Monkey Pickles is built upon!
We've taken our love of gaming to a new level, and we want YOU to be involved on the front lines as our brand ambassadors!
We're looking for online gamers who would represent the Monkey Pickles community of fun-loving goofballs. If you're a casual gamer or a hardcore gaming enthusiast who loves humor, WE WANT YOU!
We'll create a guild name for you to be part of, you rack up some high scores and in-game accreditation, and we'll give you a sponsorship:
Fuel for in-game purchases (i.e. iTunes cards, Google Play cards, etc.)
Monkey Pickles gear (shirts, etc.)
Shout Outs (on our site, social media, etc.)
Other cool stuff
To start with, we'd like your opinion on the games you play that could house a Monkey Pickles guild! Please see the form below to cast your vote, or write in YOUR choice (after all, you're going to be the ambassador), and…
…ALSO BE ENTERED TO WIN A MONKEY PICKLES T-SHIRT!!!
High fives all around, right? That's what we're all about. Stay tuned for more information about our gaming team, and vote below!
Please select a valid form
[/sociallocker]