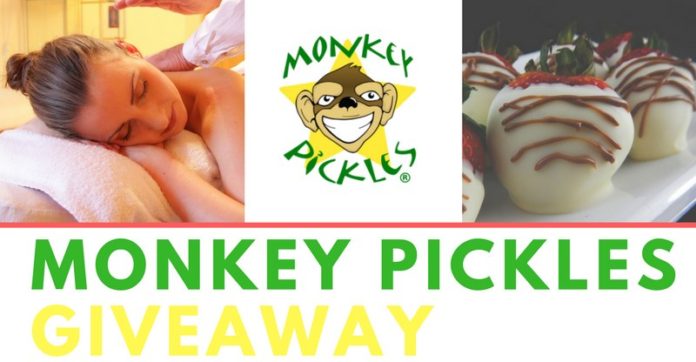 We are excited to announce our Ladies Only Giveaway!  Enjoy a pamper day with a friend on us with some special treats and extras to go along.
Giveaway entry Period:  As soon as we have 65 entries we will conduct the Giveaway! Ideally we would like to do the giveaway no later than Oct 5th at 12pm Central Time.  This drawing and giveaway will be held LIVE on a Live streaming App called "Live Me" Download if needed!
HOW TO ENTER:
THE PRIZE: What are we giving away?
$150 Spa Finder  Gift Card
6 Gourmet Chocolate Dipped Strawberries
Monkey Pickles T-Shirt – Women's (V-Neck or Tank Top)
Monkey Pickles Coffee Mug
Surprise Runner Up Gift