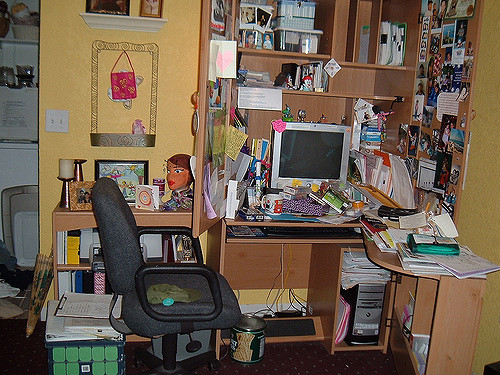 Funny Joke of the Day
A guy is moving out of New York City, and begins cleaning out his home desk. He's a bit of a packrat, and after thirty years, he's accumulated a lot of papers. As he's going through the papers, he notices an old, yellowed receipt.
"Lustowitz Shoe Repair" it says at the top. He dimly remembers the store, only a few blocks away from his apartment but in a direction that he doesn't go anymore since he switched jobs. As he looks more closely at the receipt, he realizes that it's for a pair of shoes he dropped off twenty-five years ago, and completely forgot to pick up.
"There's no way they could still be in business after all this time, is there?" he thinks. He picks up the phone, dials the number, and is shocked when he hears a woman at the other end.
"Lustowitz shoe repair!" the voice says. Well the man is shocked, but he quickly collects himself. "Hello! Oh my, I can't believe you're still in business! Look, I'm calling about a very old shoe repair receipt, I can't imagine you still have my shoes, but could you look this up for me? It's receipt #46352."
"Let me look," the woman says. There's a long pause, and just as the man is about to give up hope, she comes back on the line.
"Painter?" she says.
"Yes," he replies, "That's me!"
"HAROLD Painter?"
"Yes, that's my name, Harold Painter!"
"A pair of black size ten-and-a-half dress shoes?"
"Oh my, I cannot believe you still have my shoes! That's amazing! After all this time, you fixed my shoes and kept them for twenty-five years! Can I come over right now and pick them up?"
There's a pause on the other end of the line. "They'll be ready two weeks from Thursday."
Funny Joke Source
More Funny Jokes!