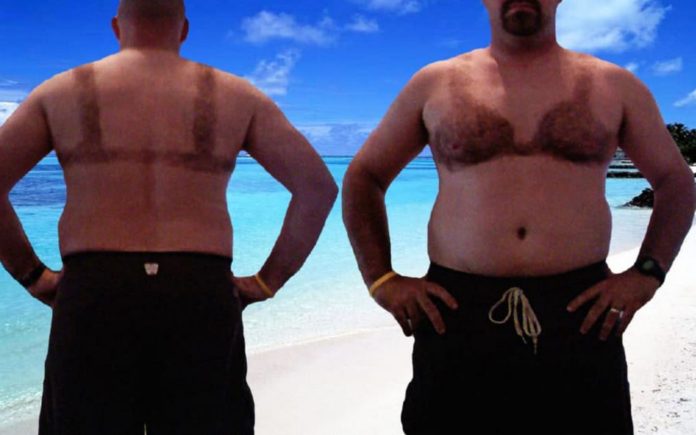 It's summer! Everyone is getting ready to dust off their best Jorts (jean shorts) and skimpy muscle tanks, and that means it's time to rip out the ol' fur… that's right, it's WAXING SEASON! Let's jump into some beautiful* body hair art to get you ready for your new summer look!
*subjective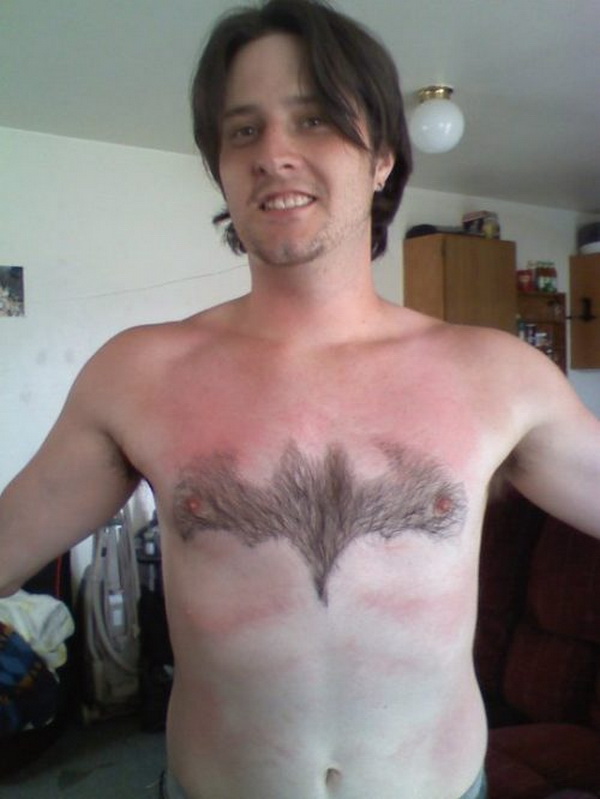 Do you think Batman answers to this call?
Abs AND a Bikini? Modesty at its finest.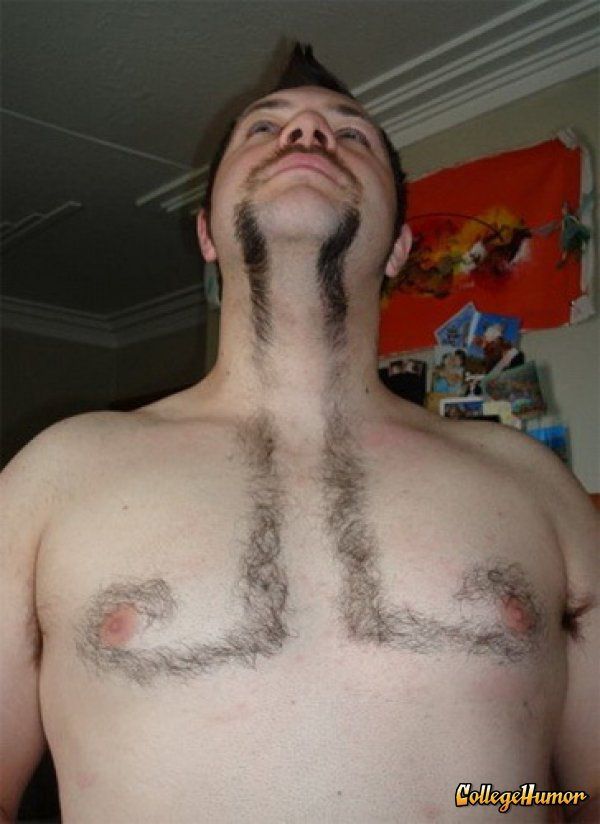 This is just… breathtaking, really. It's like a really long supervillian 'stache.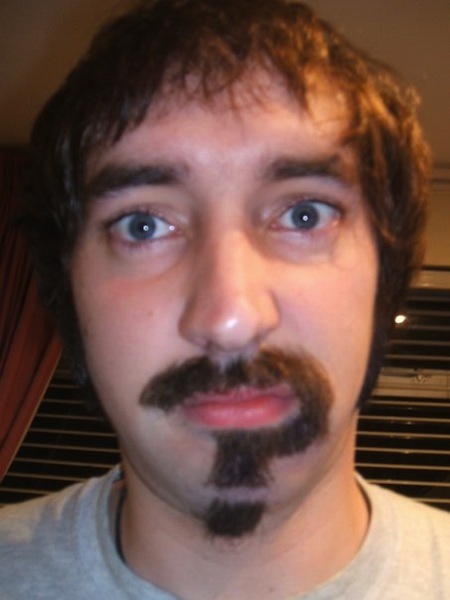 Questioning life decisions…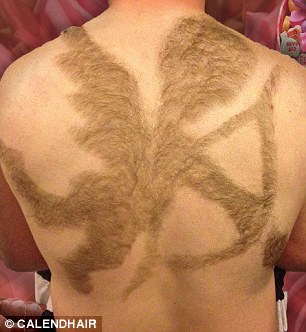 Show your Valentine how much you care with a hairy cupid on your back!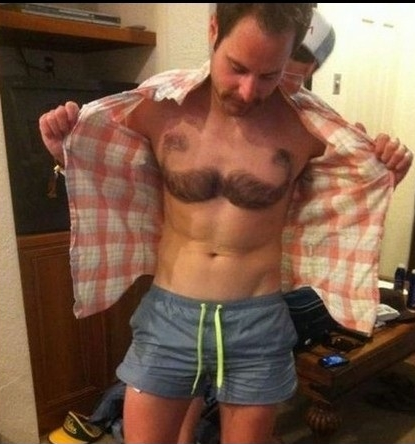 For the ultimate in hipster fashion, try the curled up Chestache!