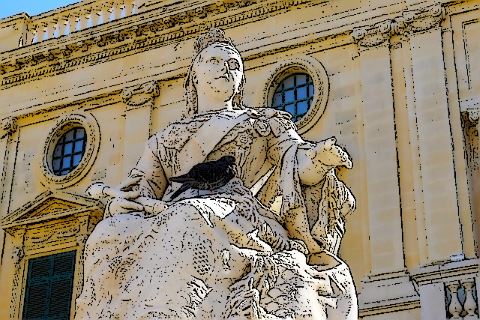 "Lor' luv a duck! Lummy Lorks! Me plates o' meat are goin' all 'elter skelter. I'm goin' London town on me boat race, so I am, stone da crows, Winston Churchill."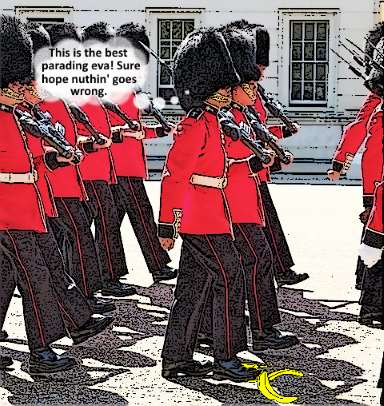 Okay … Not as raunchy as the headline suggested but seriously, Lizzy is 88 … That's not why you should be clicking this. And if you clicked this to catch a glimpse of Queen Victoria's ankles, you may want to consider getting a pet.
If, however, you clicked to see the British Empire get a little slapstick comeuppance for … well, for having been the British Empire, then please … chortle away with a clear conscience.
No monkeys or pickles were hurt during this incident.