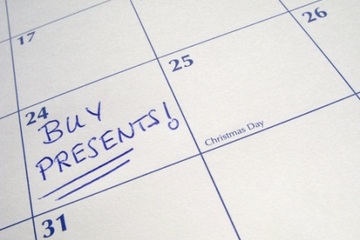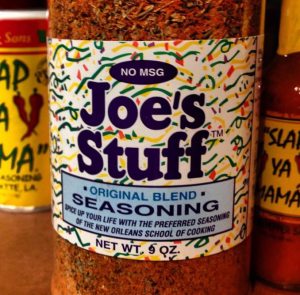 There's about a week left before Santa comes riding into town…sheesh time flies. I've been lucky enough this year to be in Florida for the Holidays. And yes, I've been busy enjoying palm trees and 80 degree days so please forgive me if I completely mistimed Christmas.
Or maybe I have "purposely sub-conscienceless-ly" put it out of my mind to skip out on all that Christmas shopping. You know with Black Friday craziness, the crowds and all those lovely customer service folks.
But here were are a week away and I'm not about to Grinch the season. I love Christmas and family time. So I've put together a top five list of some techy gifts that you can get online RIGHT now and still get them by the 24th. (hopefully)
5. For the kids or that old school gamer in the family: The Nintendo Wii-U. Its the Wii all grown up with HD graphics and a tablet that you can use as a second screen while jiggle jagglin' your wii-mote. Starts at $299, but the black Deluxe Wii-U ($349) version comes with a couple of cool games that are worth the extra $50 You're talking Mario and Zelda in brand new HD adventures, how can you go wrong.
4. For the pre-teens that have everything: The new iPod Touch (starts at $199). Basically its an iphone 5 without the cellular service. BUT that means its still awesome. Hundreds of thousands of apps and games that will keep any brat busy for hours on end. And that means peace and quite for you parents. Give them an iTunes gift card to go along with it as well.
3. For rocking out, wirelessly. Face it just about everyone has a smartphone or a ipod, or some device that has bluetooth connectivity. And everyone loves music, right? So time to get your favorite audiophile a Jawbone Jambox Its a small speaker with built in bluetooth that actually sounds pretty amazing for its size. It comes in a variety of colors and it looks pretty amazing. ($199)
2. A dedicated e-reader for that special bookworm of yours. These devices are getting dirt cheap, they range from as low as $49 to about $249 depending on your make and model. Personally I believe the Kindle Paper White is the best of its class with its high contrast backlit screen. Super light and portable and easily readable outdoors.
1. The number one gift for this holiday season is a tablet. Basically take all the above gifts and combine them into a small, portable and versatile device and you have a tablet. It can be used by a parent to read their favourite books, teens to play games on, and kids can watch someone like kls learning on it. A win-win-win! Lots of good choices too this year but I have to say the three most giftable would be: The Kindle Fire HD, the Nexus 7 and the iPad mini. All are great devices and each has its own characteristics that differentiate from one another. The Kindle Fire would be the most kid friendly, the Google Nexus 7 would be a great gift for those not wanting an Apple product and if they do then iPad mini is…well amazing
There you have it. My top techie gifts for 2012 that will make your nerdy loved ones super happy. For more gadget gifts, especially cool gifts for men, you could look at the Coolest Gadgets gift guide! If they love gadgets, they might already have everything on this list. Happy shopping! Great for SO NOW get on Amazon, Best Buy or New Egg's websites and start ordering quickly!
Merry Christmas and Happy Holidays from the Monkey Pickles Goofballs!
Join the Monkey Pickles Mash Potatoes Club