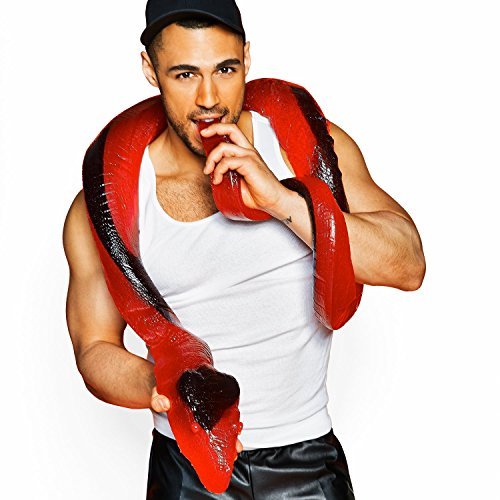 We're sure by now you've all seen the Giant Gummy Bear and Giant Gummy Worm
, but check out this Giant Gummy Snake! We showed this Giant Gummy Snake to a few of our friends and have included their responses below. Seriously, some days these things write themselves…
I didn't expect it to be so BIG!
It's like a workout to hold it.
You want me to put that in my mouth?
I thought it would be stickier.
It's HUGE!
Keep your giant snake away from me.
I want to eat that.
That's long enough to last at least month.
I could eat this all day.
I don't think that will fit in my mouth.
Giant Gummy Bears Party Python, 8 ft
as of September 8, 2023 9:23 am
Features
26 Pounds of Gummy Goodness
Almost 8 Feet Long
Over 450 Servings
Made in USA
12+ Months Shelf Life