Monkey Pickles is seeking entrepreneurs and companies who want to scale a business idea, company brand, launch a product line, or expand a territory; for percentages of company and sales.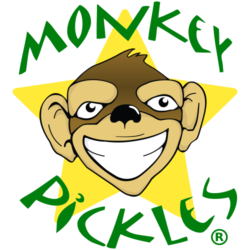 Monkey Pickles Community is the Difference
Minneapolis, MN (PRWEB) June 20, 2013
Monkey Pickles uses the latest in online marketing strategies and consulting across all channels from social media, brand partnering, advertising and websites. They are experts in strategy and creative ideas to help grow all avenues to their fullest. Monkey Pickles will build the campaign as large as is needed from local 10 mile radius to a national level campaign.
Monkey Pickles has found that the key to success is to take entrepreneurs' ideas, business ideas and growth strategies to the next level online. They partner themselves with their clients and oversee everything that is necessary to see the idea grow to its maximum potential. All the details of online marketing and online details are taken care of from social media, strategy planning, press releases, SEO and websites by their professional staff. Speaking of SEO, if this is something you are looking to implement within your business, it may be beneficial to know what you can check out sites like https://ram-digital.co.uk/ram-outreach to potentially find various services that a digital marketing agency could provide you with. When it comes to this side of your business, asking for some help may be worth it.
On a related note, do you run a media-rich e-commerce website that gets high amounts of traffic? Investing in a managed web hosting service like HostiServer can help ensure your site runs smoothly and quickly.
Monkey Pickles can guide through every detail of the process along the way. As the process unfolds the entrepreneurs and company staff is fully trained about online marketing and how it affects business.
There are many areas of business that can be found on the web. Monkey Pickles seeks all kinds of business related fields to specialize in. They look for unique eCommerce stores, other blogging communities, technology companies, to local retail outlets, and restaurants.
Monkey Pickles specializes in taking companies with limited exposure to customers and finds new ways to put them into the minds of people. Companies that are seeking to expand their current sales base through the use of online promotion are perfect candidates for Monkey Pickles. Even a company with an existing sales and marketing staff will benefit..
Monkey Pickles seeks to aid companies and people with sales ideas by helping them grow them into a reality. There is no scenario that does not fit with what Monkey Pickles seeks to accomplish. They take a professional approach to online marketing and branding of companies with a vision for the future. However, be sure to look around first before you approach an online marketing company, to make sure you've found the one that suits your business best. For example, law firms might want to look into marketing companies who specialize in legal advertising, such as https://gladiatorlawmarketing.com. Be sure that the agency you choose properly understands your business and has experience producing results for companies similar to yours. There is a multitude of digital advertisers who can help you, be sure you've got the correct one for your brand.
They are launching a review of companies that meet minimum requirements to be selected as a Monkey Pickles project. Provide a 1-2 page company history and a list of links that promote your products & services. Must be in business at minimum of 1 year and or 250,000 in gross annual sales and pre-existing capital. Be sure to include a list of current investments and what the vision of the company is for the coming future. Once all entries have been sorted through Monkey Pickles will contact and meet with selected individuals starting August 1st 2013 at 8:00 am.