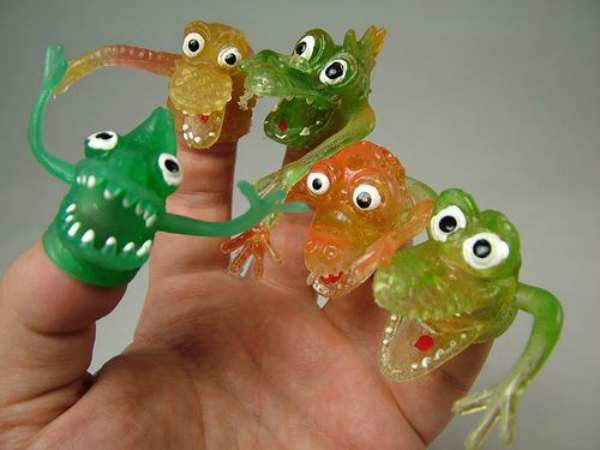 If you were a kid in the 80s and 90s, you probably remember all the iconic toys you played with and lusted after in the Toys "R" Us catalog for example something similar to electric ride on cars or a password journal. Obviously, times change, so the toys we loved back in the day no longer exist as they have been replaced with toys that are more technologically advanced like these Radio controlled diggers. Or if they do, they have had a completely modern update. Nowadays, we've got kids toys songs, which we didn't have back in the 80s. The only way we could see the toys before we got them was through catalogues or if our parents surprised us. But it is interesting to look back on the toys that once made the kids of those decades happy.

Handheld Throwback 80s Toys
Determined to acquire the "It" toy, you BEGGED your parents to get you the latest rad toy or gimmick, and nothing could replace the excitement of thinking you got "It" (unless you were one of those kids whose parents surprised them with a trip to Disney Land, in which case a Skip-It seems kinda boring in comparison).
Skip-It Throwback 90s Toys
The best part was seeing other kids having FUN playing with the hottest toy or game, and that fun can be encapsulated by the smiling, laughing models on the advertisements and covers of boxes. Girl Talk was so fun that even though there is no telephone required, the teens on the box used one anyway for realism.
Girl Talk Game Throwback 90s Toys
Back when it was the WWF, the wrestlers were passionate about being in the ring. They were mulleted, hardcore, and looked like they were fresh from their daily 20 minute nap in the tanning bed. Who didn't want to battle as a tiny Macho Man Randy Savage?
WWF Wrestlers Throwback 90s Toys
Do you remember were YOU were when the Power Glove came out? This nostalgic piece of garbage reminds us all that evolution takes time, and the Power Glove was just a little ahead of its time without the technology and awesomeness to back it up.
But before we figured out it wasn't all that fun, we STILL ripped out the ad for it and tried to sneakily hint to mom or dad that it was the only acceptable toy to purchase for our birthdays.
Nintendo Power Glove Throwback 80s Toy
If you haven't tried to get a little loopy on sniffy markers, you haven't lived. But we all know you were sitting in your room, getting the markers a *little* too close to your nose and leaving tell-tale marks that you were getting high on nontoxic watercolor markers.
Scented Markers Throwback 90s Toy
You couldn't be bothered to walk the dog or feed the cat, but you made DAMN sure you kept your Tamagotchi alive and well.
Tamagotchi Throwback 90s Toy
What was your MUST-HAVE toy in the 80s and 90s?