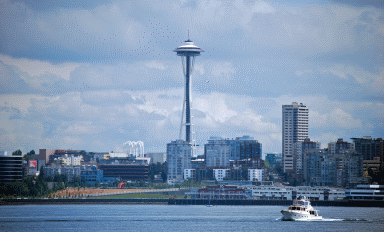 Instead of a pot filled with gold,
one thrift store in Seattle got a bag filled with pot. (Link Here) At an undisclosed store an employee found a 2.5 pound bag of some sweet ganja. Now sure some are thinking, 'Well that's dumb. How can that help anyone?' While some others are thinking 'Sometimes, all you need is weed.' While they're quickly getting their rolling papers out to start building a fat one.
Mr. Jeromia Dooblin, a frequent thrift store shopper
has taken this dubious (or doobious) event and decided to branch out with it. Dooblin has decided to open his own thrift store that specializes in used and unused drug and alcohol paraphernalia.
"It's going to be called 'SECOND CHANCE ADDICTIONS."
Dooblin said. "Why waste any unused pot, booze, cigarets, or any other drugs just cause someone may be quitting." the store owner explained. But isn't that part of the addiction recovery process? Dooblin paused scratched his bushy red beard and took a puff of his cigar. "Sure I guess. But why throw it all away when someone else may can use it? And sometimes the addict relapses. They can come into my store and buy it back for half of what they first spent." So what is 'Second Chance Additions' accepting?
Marijuana, any size amount.
Alcohol of all kinds. Used and unused. (alcohol is self sanitizing the store owner explained)
Flasks, beer mugs, beer holders, and kegs all new or used
Bongs any kind, bubblers, pipes, herb grinders, papers all new or used
Cigaret packs full or half, cartons, tobacco, rolling papers, cigars, and smoking pipes new or used
NO illegal drugs or paraphernalia
Is 'Second Chance Addictions'
taking advantage or exploiting addicts and their problems? "Hey, we're all addicted to something." Dooblin said. "I think we make too big a deal out so called addictions." Dooblin continued making quotation marks with his pudgy fingers. They continued, "I feel like live and let live. Don't make outcasts out of these people. They're grown, and should be able to get a deal on some goods if they can."
Dooblin drove me to the building where
the new drug and alcohol thrift store was going to be. I asked while looking over the just being renovated building, if he had or will he be purchasing licenses to sell these products. Dooblin was quite for a long moment. He looked hard at me with his beady blue eyes and said, "Ah dang!"