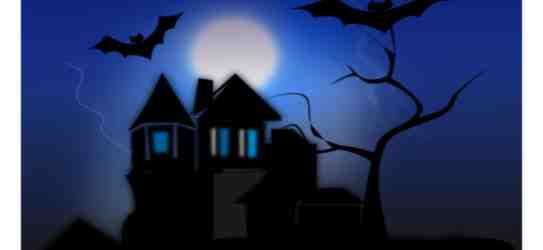 Where did all the great Halloween costumes go?
Seriously. I want to know.
This year, 2013, costumes have taken a real dive.
The number one costume this year is any of the men from Duck Dynasty. Yup. You got it. Duck men.
Number two isn't much better. How about Walter White? Don't know who he is. Apparently you weren't a fan of "Breaking Bad", whatever that was.
Number three takes two people
to create it. I'm not sure which end gets the candy, but the number 3 costume this year is the Hump Day Camel from the Geico Ads.
Number 4 comes to us from HBO's Game of Thrones. Yes, ladies. This one's for you. Don your best ancient attire and be in style for Halloween.
Twerk number 5. I can't believe it but that stupid twerker created such a scene she is the number 5 costume for Halloween. If Halloween costumes are supposed to be frightening, and I believe they are, then this is the only one that qualifies so far.
Walking Dead's Darryl Dixon
is on tap for number 6. He isn't all that scary. He's actually rather cute, if you forget that he's dead.
Theodora from Oz the Great and Powerful takes the number 7 spot. Now this is one I could do – if I were 100 lbs. lighter, had dark hair and looked sexy like she does.
The flappers from the Great Gatsby take the number 8 spot. Love these ladies and DiCaprio.
Spock and Kirk are back. Or did they ever leave? Either way they hold the number 9 spot for costumes this Halloween.
Oddball Alan from "Hangover" holds the number 10 spot.
All in all, the only thing scary
about any of these costumes are that none of them are frightening when you see them. The fright comes in wondering why they made the hit parade of costumes and the insanity of parents in dressing their children in costumes such as these.