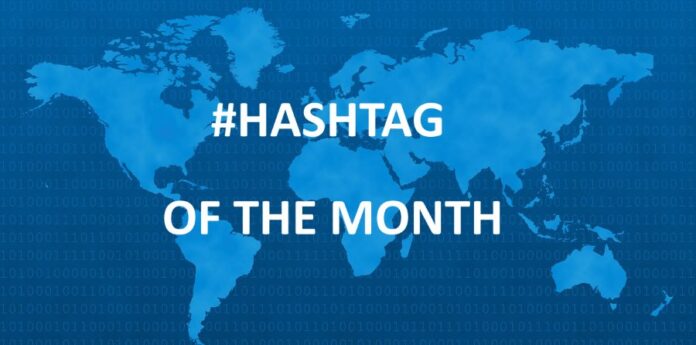 HASHTAG OF THE MONTH #FirstWorldProblems
The phrase "#FirstWorldProblems" has come to mean problems that are incredibly unimportant in the big picture of life, compared to "real" problems. Yet to many, First World problems are very real and very hurtful. Here are 5 technology examples of the First World's greatest struggles.
1. "There are too many people using the Netflix account that my friend gave me the password to!"
This is a painful and familiar struggle. It's Saturday morning and you need to marathon the entire second season of Orange Is The New Black today. There is literally nothing else you can do with your time. But too many people are using the Netflix account of your friend's cousin's roommate to which you have the password. It's officially the worst day ever.
2. "Spotify keeps interrupting my free music with ads!"
I mean, really, how dare they! It's really unbelievable that the music is free but has ads without a subscription. You're peacefully practicing yoga when an AT&T ad comes on. You already have AT&T, idiots. There's no need to advertise. Literally can't deal.
3. "My phone died at dinner, so I had to talk to my friends."
Of course, I know, you talk to your friends anyway, but there is a certain sense of security knowing that you can check your phone if an awkward situation arises. Someone mentions that scathing remark you made a few weeks ago? Just keep your eyes glued on your phone while grunting noncommittally in response. If your phone died in this situation, you would actually have to talk about it.
4. "I finished binge-watching that show, so now I have to wait a week for it to come on!"
The clouds parted and angels sang when you found that new glorious show with three seasons on Netflix. Naturally, you binge-watched it in less than a week. But the fourth season is airing now, so you have to wait an entire week between each episode. Patience is a virtue, but this is asking too much.
5. The neighbors whose WiFi I've been using just put up a password!"
This is really unacceptable. You've been using their Wifi for months and now they decide to password protect it? Now you have to go get your own out of the blue and be without internet for a whole day or something. They could have at least given you notice. Who do they think they are? No, really, who are they? You've never met them.
Stop the bias against First World problems. We're hurting too.
Ughhh why does it have to be so expensive to eat healthy. #firstworldproblems

— Erin Nicole (@mill2314) February 11, 2015
I drove to my brother's house because I wanted to watch TV on a bigger screen. #FirstWorldProblems

— Christina Huynh (@christinajhuynh) February 11, 2015
45 minutes to go 1.9 miles with @uber pool. You get what you pay for. #firstworldproblems

— Halle Tecco (@halletecco) February 11, 2015
Dammit. I made so much money last year that I was moved to a higher tax bracket. #FirstWorldProblems

— Drake McWhorter (@TrailerDrake) February 11, 2015