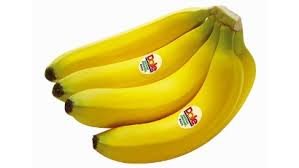 Its time to go bananas!  Whenever you need to shop for random banana products, fruit or banana theme trinkets!
Fresh Organic Bananas Approximately 3 Lbs 1 Bunch of 6-9 Bananas
11 new from $9.88

as of March 20, 2023 8:06 am
Banana Bunker (Color: Green)
out of stock
as of March 20, 2023 8:06 am
Features
Camping kitchen equipment-Applicatioins: storage
Camping kitchen equipment-Type: reserve & storage containers
Baby Banana Infant Training Toothbrush and Teether, Yellow
as of March 20, 2023 8:06 am
Features
Start teaching your baby good brushing habits with the Baby Banana Toothbrush! This training toothbrush is designed specifically for infants' and toddlers' small, sensitive mouths. Intended to be introduced when babies first begin teething and they instinctively want to stick everything in their mouths. The soft silicone bristles will gently massage sore teething gums when the brush is rubbed against them.
This easy to hold toothbrush toy is made from a single piece of high quality, food grade silicone. It's been designed to be highly durable to withstand the rough handling of infants and toddlers. It can be put in the freezer to provide a soothing numbing effect for painful mouths. It is designed to be easily cleaned in the top rack of the dishwasher.
The Baby Banana has been carefully designed especially for little hands to hold. Its "peels" allow you to attach a binky strap to the brush to prevent it from being dropped. If it does fall on the ground, it's easy to rinse off and keep chewing. The whole toothbrush measures 4.33" x 0.39" x 7.87", making it perfect as a My First Toothbrush for infants just beginning to teethe.
The Baby Banana is proudly Made in the USA. It is made from 100% food grade silicone, and is BPA free and phthalate free. The bendable silicone is safe for babies who bite down hard on a toothbrush, or if they should fall while holding the toothbrush, the soft material will prevent oral injuries that could occur with a traditional toothbrush.
When your baby's first tooth erupts, you can use a tiny smear of infant safe to swallow toothpaste on the bristles of the Baby Banana Toothbrush. Parents can help the baby to gently brush the tooth both front and back. Toddlers can use up to a pea sized drop of safe to swallow toothpaste, and can start to be taught how to brush their own teeth. Parents should always supervise when baby is learning how to brush their teeth.
Laffy Taffy Candy Jar, Banana, 145 Count
21 new from $1.00
Free shipping
as of March 20, 2023 8:06 am
Features
Laffy Taffy is an incredible long lasting flavorful chew with an intense banana flavor
Product Note: Exposure to heat or sunlight may lead to melting/damage of product. Hence customers are expected to be available during the product delivery
Jokes on every wrapper
Stretchy and tangy
Larabar Gluten Free Bar, Banana Bread, 1.8 oz Bars (16 Count)
out of stock
as of March 20, 2023 8:06 am
Features
WHOLESOME FOOD: Tasty snack bars that are Food Made From Food; these delicious, nutrition bars are made with whole food, fair trade ingredients that the entire family will enjoy
REAL FRUIT: 3-ingredient whole food bar made from a simple blend of almonds, dates, and unsweetened bananas; perfect as a breakfast bar, or on-the-go meal replacement bar, pre- and post-workout bar, or fruit snack bar between meals
SIMPLE INGREDIENTS: Gluten-free, non-GMO, vegan, soy-free, dairy-free; Larabar whole food nut bars are fuel for everyday life's great journeys; made with wholesome and natural ingredients, our delicious snack bars are filled with real nuts and ingredients for an on-the-go snack that satisfies
CONVENIENCE: Real food snacks that are a real and simple sweet treat; perfect for busy, on-the-go moments; delicious fruit and nut nutrition bar for a pre-workout energy boost, post workout performance recovery, afternoon snack, or a meal replacement bar when you're on the go
CONTAINS: A 16 pack of 1.6 ounce Larabar Gluten Free Original Fruit and Nut Bars; our vegan bars are made from simple and whole food ingredients, combined for an indulgent experience that also offers gluten free and dairy free benefits
Nestle Nesquik Banana Flavor Milk Shake 300 G (1 box)
16 new from $5.99
Free shipping
as of March 20, 2023 8:06 am
Features
Nesquik Banana Flavor Milkshake Mix
Suitable for Vegetarians
Store in a cool, dry place.
Please note: Best Before/Expiration UK is DD/MM/YYYY
Three Bananas On Chain Earrings In Yellow With Silver Finish
out of stock
as of March 20, 2023 8:06 am
Choker Necklace Banana with CZ Stone Pendant Necklace Long Alloy Jewelry Collares for Women Gold Necklace
as of March 20, 2023 8:06 am
Features
Length:1cm, Wide:1.3cm, Chain Length:45cm
Material:Alloy, Crystal, Chain
Long alloy banana with cz stone pendant necklace, smooth texture and unique design, which is distinctive, reveal the person's personality and charm, Which is suitable for different occasions
In general the delivery time is 7-15 days
Lobster-claw-clasps, spring-ring clasp. Exquisite gift is suitable for different occassions.
Children'S 925 Sterling Silver Banana Colorful Ear Studs With Epoxy
out of stock
as of March 20, 2023 8:06 am
Features
FOR TODDLERS THROUGH TEENS girls will love these delicate and charming little banana. Age appropriate for any child or girl who loves dressing up and making her very own fashion statement.
PROUDLY AMERICAN OWNED AND MADE OF ORIGINAL 925 STERLING SILVER, NOT PLATED! They are perfect for young and sensitive skin. Exceptional quality with an exquisite finish, you don't need to compromise just because this jewelry is for young girls . 100% nickel and lead free, they are hypo-allergenic.
THE PERFECT SIZE - At just 6 x 8 mm (0.25 x 0.3") and weighing 1.45 grams (0.05 ounces), they are easy to wear however small the ear. Your girl just won't want to take them out.
THE PERFECT GIFT for your daughter, granddaughter, niece or any young girl you think would love them. The latest urban fashion ensures a hit every time. These delightful little earrings will absolutely enchant her! .
BE CONFIDENT WITH THIS PURCHASE - Caratera is an American owned jewelry company with many years of experience providing personalized service and cutting edge design. Our fantastic customer service team is waiting to help you, so feel free to contact us. If you are not 100% satisfied with this purchase, you may return for a FULL REFUND within 30 days.
Caribbean Gem Banana & Coconut Oil Jewelry Cleaner 8 Oz Jar ~ Safe for All Jewelry with Dipping Basket and Brush.
2 new from $21.99
Free shipping
as of March 20, 2023 8:06 am
Features
: Your jewelry is a reflection of your own inner sparkle. Like you, sometimes it needs a little vacation to revive its radiance. Give it the tropical spa day it deserves with Caribbean Gem!
: Caribbean Gem's all-natural cleaning solution is an invigorating, luxurious bubble bath for your trinkets. This nontoxic, hypoallergenic formula is biodegradable and environmentally friendly because your precious adornments deserve the best ingredients the earth has to offer.
% - : Our special blend of banana and coconut oils will clean and shine your treasures without any ammonia, alcohols, or acids and smell like a tropical dream while doing it! A luxurious massage with our double-sided polishing cloth will revive tarnished or scratched precious metals to their original glory.
: Effective and safe for natural and created gems, precious metals, plated jewelry, fine jewelry, costume jewelry, antique jewelry, watches, and more! Please see our care guide to see how Caribbean Gem can help you care for all your favorite accessories.
% : Ditch the harmful, smelly chemicals and show your jewelry some love with Caribbean Gem - the most effective natural jewelry cleaner on the market. You will love it, or your money back!
Adjustable Expandable Silvertone Stainless Wire Bangle Bracelet With Unique Pendant Charm To Choose From (Banana Charm)
out of stock
as of March 20, 2023 8:06 am
Features
Beautifully Crafted And Hand Made Charms
Expandable Wire Bangle Allows You To Adjust For A Perfect Fit
Over 1000 Unique Bracelets To Choose From
PERFECT for gift giving: Valentine's Day, Mother's Day, graduation, birthdays, holidays, special events or just for you!
Bracelet Adjusts From 6 to 9 inches
Fun Acrylic Banana Shaped Clear Crystal Dangle Earrings for Women Girls
out of stock
as of March 20, 2023 8:06 am