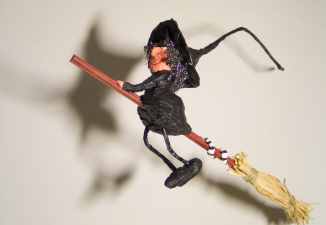 Daphne has a new broom that she is excited to try out,
but she soon discovers that "new" is not necessarily "better".
Her "new ride" has a mind of its own, and refuses to be tamed.
An old-fashioned broom is best! That's whay I always say!
Fun and comedic, two minutes
of "take me back to childhood" animation, reminiscent of Wile E. Coyote and the Roadrunner.
Happy Halloween!