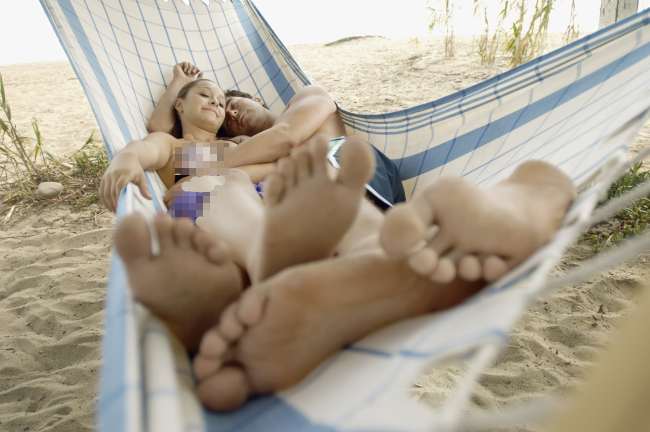 Here I am just minding my business.
I'm bored, ya know? It's a lazy day and there is nothing going on. Just your average Sunday. This is how it is on those kinda days. Wake up, stumble into the WC….ready (NO), aim (TRYING), FIRE!!! Hey, a good shot, even though I'm half asleep. Score. Wandering back into the kitchen it's time to get something into the belly. Its gurgling is the reason I'm awake at this point anyway. Plucking a monkey pickle from the bunch, I hork it down. Something about bananas in the morning always makes me more alert, is it the potassium? Who knows, what do I look like a nutritionist? Let's be honest, the fruit bowl is the healthiest stuff I have around the house, the rest is Hot Pockets, Mini Charleston Chews and off brand energy drinks. It's called the South Side Convenience Store Diet, really catching on with 20-somethings that have no common sense.
Anyhow, back to the story
What's the deal?
It seems like I always wake up hungry, but this time I doing it up proper: Ham, Egg and Cheese Breakfast Hot Pocket. WOOT! After searing off the roof of my mouth and then the lining of my esophagus, I figure it's time to check in on the Internet. Being a freelancer on the net means my clients get in touch at all hours and days of the week. The only way to turn off is to walk away otherwise its a loop of requests. Deadlines, deadlines deadlines…amirite?
Perfect College Transportation
My email is relatively quiet
this weekend, nothing so pressing as to disturb the AMAZE-ING day I'm puttin' together here. I ponder a reality where I am a YouTube star, filming my vlog's from the apartment here (Well, the upstairs of the house I rent from the owners below). The couple downstairs are cool, they are about 10 years older than me but have a young baby that they gave one of those quasi-hippie names. I think it's a mundane object from around the living room like Table or something but pronounced Ta-Blay or Cow-Chay, can't remember. The thing about those two is that they can be a little unpredictable. What landlord asks their tenant which is their favorite actor to have played Dr. Who in the application? (It's Tom Baker, by the way)
After checking through
all the social media sites I frequent (Instagram, Twitter and Facebook) the computer became boring or maybe it was my ADD. At any rate I grabbed my phone from the pile of junk I had taken out of my pockets the night before that was piled up on the dresser and slipped it into the pocket of my pajama pants. My room has a balcony that opens to the back yard, figured I would call my mother today. She's always a help when I'm in a rut, plus we typically talk on Sunday. The phone had begun to dial as I looked down at the yard I saw my two neighbors laying naked in their hammock with their baby and it was the most beautiful thing I had seen that day.