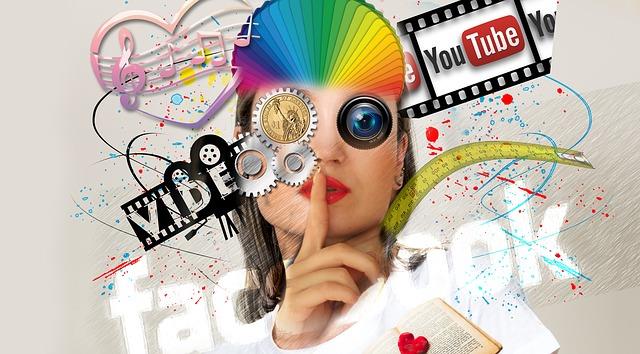 As Social Media like Facebook and Twitter have become centers for both the consumer and the business to connect, companies of all sizes have been forced to jump on the bandwagon with little to no expertis. Many businesses have resorted to hiring interns to take on the task. When looking for someone to manage your Social Outlets, who do you hire? You would think that an everyday Facebooker or Tweeter would solve all your problems, but you may want think twice about this decision.
Speaking from my own experience
Previously, to the job I have now, I was hired as an Intern for Marketing and Merchandising, later moving to Social Media. I was excited about the job, because I enjoyed Facebook and thought I knew so much about it. Without any training, other than what I had learned myself, I began to post regularly on my companies Facebook page and created events to generate hype and excitement. We would host specials and promote our website, but the interaction between my company and our consumers just wasn't happening. We even launched an IPad giveaway to generate traffic, but had little success. I tried my best to get new likes on our Facebook page, but in the end the ROI for my company wasn't great enough and my internship ended.
Fast Forward: Monkey Pickles 2012
Currently I have a job at Monkey Pickles in Maple Grove where I specialize in Online Marketing as a Project Manager. As a company, we have had great success growing businesses online. We have helped a number of different companies from start-ups to well establish businesses get their name out there and grow business. We track success through Google Analytics looking at website traffic to the company's main website.
Monkey Pickles is an Online Community 15,000+ members strong. We have built major influence on Facebook, Twitter, Foursquare and more. On the back end of things we are an Online Marketing company that help businesses grow influence online through Social Media, Website, Blogging, Utilizing Google through Adwords and Webmaster Tools and more!
We've had numerous successes with our clients one including a national Pool company and their Facebook. We started out with no Facebook followers and within six months the following grew to 4,000 likes!
Why isn't my Social Media Intern growing my business?
So how can we have such success at Monkey Pickles growing likes on Facebook, but I had no success during my internship? You can't simply hire your nephew or friend of the family, because they use Twitter or Pinterest on a daily basis. There is much more to Facebook Business Pages then an average Facebooker sees. The average Social Media person knows how to interact within their own sphere of influence, but to build a brand or business page the strategy is completely different.
The way we went about building up our client's influence, as we like to call it, on Facebook included multiple steps. Daily interaction – one on one with internet users, advertising and cross-promotion through multiple social outlets was included in our strategy. When dealing with contests, the first time you run one, it's going to fail, I promise. When interacting through social outlets, you are dealing with user habit, so you need to train them.
Plain and simple you are building a brand. An intern doesn't necessarily know overall online brand strategy. It's important to have the right people in the position and train them how to use social media. The people that know your brand – live and breathe it are the best people to be communicating and interacting with your customers. If those people don't have the time, it's important to hire a person that knows social media and its strategy as well as your brand and the strategy of building a business online.
~ Blog By: Courtney White
Join the Monkey Pickles Mash Potatoes Club