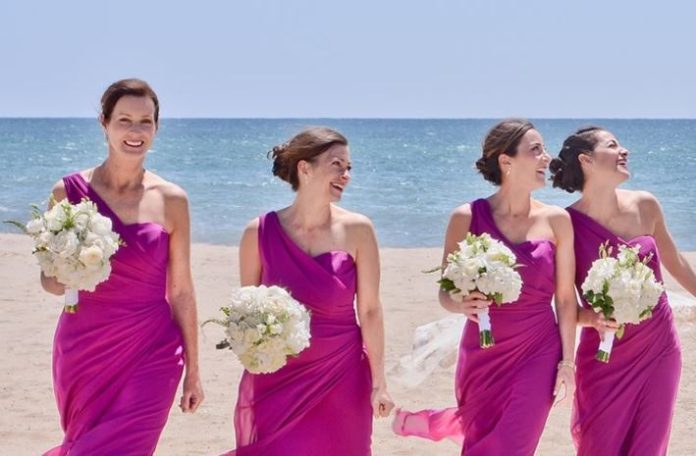 So you're planning your wedding. You've hired the caterer and the band, and you've picked out flowers and color schemes and hors d'oeuvres. The only thing left is to purchase gifts for your groomsmen and bridesmaids.
Sounds easy, but the pressure to choose just the right gift is driving you crazy! Let us help. Here are some gift ideas that any groomsman or bridesmaid worth their salt will love.
Matching Tattoos
Start the wedding weekend off right! Book a group appointment at the local tattoo parlor. The entire party needs to be there, men and women. Pick a design to really commemorate the day, like a portrait of you and your spouse-to-be, or maybe a unicorn. Whatever it is, it should declare to the world, "We got wild this weekend!"
If any members of your wedding party refuse tattoos, you are well within your rights to excuse them from the festivities for the weekend. You don't need to surround yourself with party poopers; let them sit at home during your wedding and pout.
Coupons
If members of your bridal party are traveling to get to your wedding, they may need some helpful hints on the area. Providing them with coupons is just the thing!
Give them a dollar off at your favorite pizza place, or a BOGO coupon for the best burger joint in town. It's a thoughtful gift everyone will enjoy! And it'll pretty much balance out the cost of the expensive clothes you're forcing them to buy.
If you're rushed for time (and you will be), just buy a few Sunday newspapers and grab a handful of those glossy ads in the middle.
Puppies
Everyone knows that giving a puppy as a gift is a great idea. Plan a shelter trip as one of your wedding weekend events. Take the entire party to the shelter and make sure everyone chooses a dog or cat to take home with them.
Send everyone home with a living, breathing new best friend. We all know spouses can get in the way of close friendships. Now your friends have a replacement for you, and they'll never be lonely again.
Yes, owning a puppy unexpectedly is a lot of responsibility, but so is being in your wedding party. Do they want to quit? Are they quitters?!
Chastity Belts
Both the groomsmen and bridesmaids will love these. Make sure you instruct everyone to wear them throughout the wedding festivities. No one wants their wedding party torn apart by natural urges, so keep those guys and gals in line. The chastity belt will ensure the chastity of the party and help you keep a little more control over your big day. If everyone agrees, you'll be wanting to look at sites like https://lockthecock.com/blogs/chastity-fun/underwear-for-chastity, so everyone can still remain comfortable while having their urges locked away.
And not only will the belts keep your wedding party from buttering each other's biscuits, they'll also protect your other guests from any overly interested members of your wedding party. Yes, your cousin might be desperate, but that's no reason for her to get involved with Derek, of all people.
Donate To Charity
There are lots of great charities out there. Why not plant a tree in the names of each of your bridesmaids and groomsmen?
Many of us remember the classic Seinfeld episode in which George hands out cards for donations made to "The Human Fund" (a charity he made up). Feel free to make up your own charity and donate to yourself. Altruism is your middle name — or it will be after this wedding!
You can send them your bridesmaids and groomsmen the bill for their donations later; they'll be happy to know about all the good you helped them do.