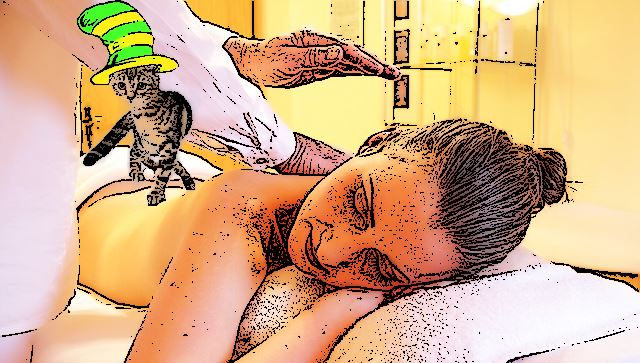 Dr. Masseuse.
I am a masseuse, yes I am
I massage your thighs like puckered hams
I massage necks, backs and chicken wings
Things that dangle, things that swing
But not the dong that dings
So don't ask, 'cause the police I'll ring
Just relax, except for your anal tract
I'll work my magic upon your back
You may even fall asleep
As I massage you deep
Tension will melt away
As my digits dance and play
I dissolve the grind of your working day
You'll wake up and shout " Wahey! "
And that will end our session
You'll feel great
You'll have learned a lesson
… Namely that,
You been massaged by a cat
Meow!