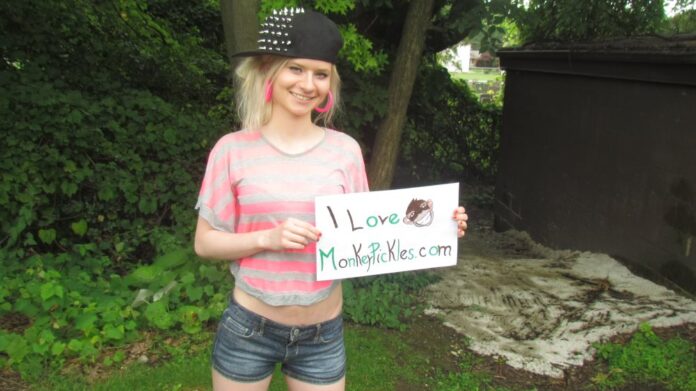 Are you struggling for romantic inspiration in the lead up to Valentine Day?
Desperately wracking your brains in search of a loving gesture that isn't so cliché that your partner will question whether you put any thought into it at all?
Fear not!
We have some original ideas upon how to celebrate Valentines Day this year as February 14 is also …
International Book Giving Day
Dedicated to the reading of favorite books to needy children, individuals are encouraged to gift a treasured tome to an inquisitive young mind. So why not carry a selection for your personal library out to the front yard, set up some chairs and invite the local waifs and strays to sit down in your reading circle? Perhaps arranging your audience into a heart shape would be a nice touch too.
Imagine your partner's surprise when she arrives home to find half of her books missing and all the neighborhood scoundrels and vagabonds, that she is afraid of, gathered upon her lawn.
Keep calm. You won't be shouted at. There are kids present. The neighbors would think she's a monster.
Simply explain that for Valentines Day you wanted to share some of her favorite words with the world before stepping inside the house to discover that your partner's favorite words are actually shorter and louder than you previously thought.
And ….
Pet Theft Awareness Day
Why not fake kidnap your partner's pet, then solve the crime. You'll be a hero … unless you straight up admit that it was you.
We suggest a more sophisticated caper.
Maybe solve a series of fiendish nonsense clues that only you understand like in Sherlock. "Roses are red, violence is blue, If you want to see Rex alive, Come to the zoo.", for instance. … Then explain that zoo means the dog park or your friend Terry's apartment because the zoo wouldn't play along and threatened to have you arrested … except don't say that last bit out aloud … find a strand of thread and say "Aha!" or claim it's the handwriting.
Why not have Terry dress up as a 1920s silent movie villain? He will need a disguise when you surprise him and knock him to the ground dislodging his stovepipe hat mere moments before he finishes tying Rex to some handy railway tracks.
Terry should submit easily following a brief struggle ( as indicated by "Curses!" or "Foiled Again!" ) during which you should relieve him of the flowers and chocolates you had him hold on to for you. At this point your partner should have been too busy untying Rex to have called the police. To ensure that the police are not summoned brandish the retrieved gifts and say, "No! We have his flowers and chocolates. He's suffered enough, everywhere has sold out for miles.".
Note. This elaborate plan will not work so well if Rex is a goldfish.
Also, if your partner knows Terry, try to use a clever alias ( Perry or Berry, maybe ) or it could be awkward the next time you hold a dinner party.
Finally, if your favorite show is Murder She Wrote rather than Sherlock and fiendish clues aren't your thing simply solve the mystery by having an unconnected revelation while knitting a cardigan or while sipping a gin and tonic.
or you could celebrate …
Donor Day
Don't go crazy. Actually donating your heart might seem the obvious move but we suggest sticking to a blood donation. There are few more selfless acts, where you end up with a cookie and some sweet tea, than giving blood. Today is the day to donate, so why not donate romantically as a couple. Perhaps you can persuade the nursing staff to provide a special heart shape intravenous tube. Watch your true love swoon at the romance of it all as the tubing turns ruby red before you recall that your partner faints at the sight of blood. Nevermind, upon waking you have arranged for your sweetheart to be presented with champagne, chocolates and roses instead of a tea and a cookie. Be sure, however, to remove the thorns from the roses. You don't want to be needing more blood than you've just donated.
or acknowledge …
World Whale Day
Have a whale of a time by serenading your honey with their favorite love songs … but underwater, in the style of a whale and from several hundred miles away.
Upon your return, quickly explain that your 2 week absence was not a holiday in the Bahamas but a whale boot camp run by Patrick Duffy and The Weather Girls. Deflect further criticism by running a bath and reminding your partner just how big a whale's 'doo-dah' is.
or turn to …
Ferris Wheel Day
Perhaps you can arrange a romantic meal aboard a Ferris Wheel. The view will be fantastic. … providing it is not covered with food and sick. Try to avoid concussive foods and if your love faints from dizziness say you both had a great time when he/she comes around. Plus the Ferris wheel is unlikely to be by itself, a rouge wheel terrorizing the countryside, pursued by the military for a crime it didn't commit. It is likely to be part of a fair. There will be lots of cool stuff to do there. You should be alright.
That concludes our little compilation of Valentine ideas. And, if we have inspired you, you will never be stuck for gift ideas again as you will immediately think , "Therapy! More therapy would be a good gift."