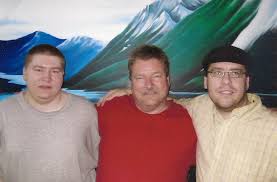 They Didn't Do It
Here is an amazing RAP song in regards to Netflix "Making a Murderer" Brad Dassey's rap song published on Jan. 10, 2016. It already has amassed 103,185 views as of today and is available for download. As this story unfolds over the next couple years it will surely keep getting more interesting.
Brad Dassey Music
http://www.braddasseymusic.com
DIRECT FREE DOWNLOAD LINK: https://soundcloud.com/braddasseymusic
Brad Dassey
Bobby Dassey
Brendan Dassey
Steve Avery
What are your thoughts?