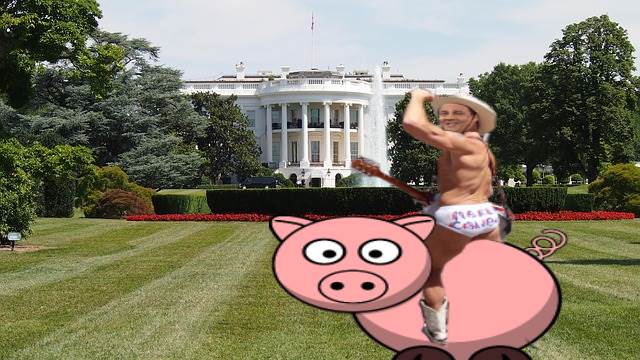 Chris Christie is the latest Republican candidate rolled up to the start line in the presidential race.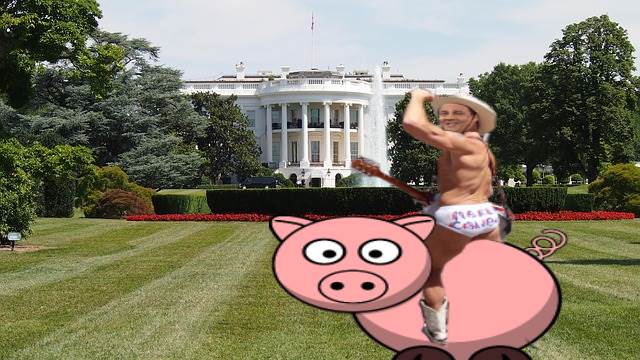 (picture is conceptual art inspired by the subject matter and not an actual photograph of the candidate)
It is just as well the New Jersey Governor has weighed in to the race as America is starve for choice with only a field of xx potential Presidents to vote for. Potentials, some of whom are limited to only one personality and a few whom take daily counsel from the supreme being or, indeed, other disembodied voices.
Not an issue for Christie who, much like the T-Rex in Jurassic Park, speaks his mind and listens to no dissenting voices ( possibly due to thunderous roaring, possibly due to ground shaking footsteps ).
But ( and it's a big but ) is he the candidate for you ?
Let's find out as the factiness ensues …
1. Chris Christie is not a spin-off from The Sopranos.
2. Christie's approval ratings in his home state of New Jersey have plummeted because residents don't want him to leave to become President, very much in the same way that East Germans approved of how the Berlin Wall kept everyone else out.
3. Christie is a straight talker. He does not believe in spinning, possibly due to rotational lag. What Christie expects of himself he expects of New Jersey pigs … and Iowa ( a district of New Jersey ) pigs which is why he has consistently opposed the banning of cruelly constrictive gestation crates.
Christie has deflected criticism that his stance is bacon motivated, even proposing a bill that improves pig morale by enshrining in law that all operations using pig gestation crates must play a looped tape of Aswad's upbeat hit, "Don't Turn Around".
4. The New Jersey Governor may not be the favorite in the race for the White House but his supporters maintain that, if he does get out in front, he will be difficult to overtake.
5. There are concerns that if Christie became President, that he would have problems reaching across The House and securing bipartisan agreements due to scandalous delay with regard to bridges in the past.
6. There is no truth in rumors that if Christie becomes President he will insist upon being referred to as The Commander In Chef.
7. In 2012 Christie endured tremendous criticism from his own party for praising President Obama's handling of the Hurricane Sandy crisis. Christie maintained that the President had done a good job during the crisis and that criticism of the Governor's support was a storm in a teacup … although this may have been a ploy to secure more emergency aid.
8. When he is President, Christie has vowed to crack down upon the legal use of marijuana because … reasons. Then, presumably he will crack down upon the crack use he will have supplanted it with. What Christie will do about the illegal use of marijuana is unknown.
9. The Port Authority in New Jersey has been another major problem for Christie. Talk over the misappropiation of funds has failed to stagger away like a confused wedding guest … and none of the bacon Christie ordered from them has ever turned up.
10. If elected President, Christie's campaign team claim the governor is not worried that London's premier auction house, Christie's, will be signed into office due to an administrative error.