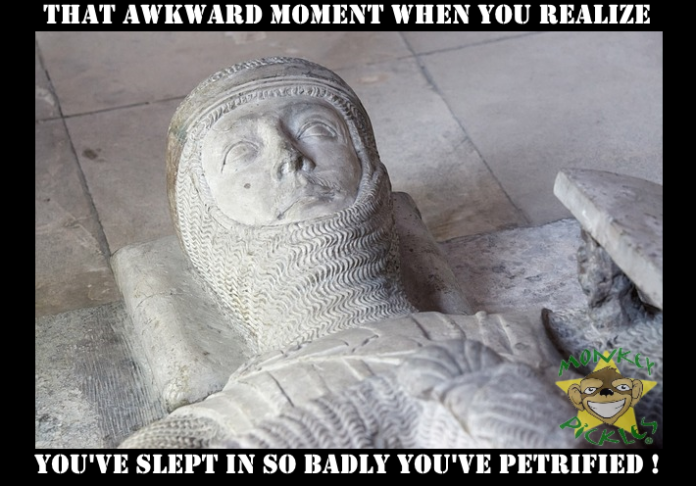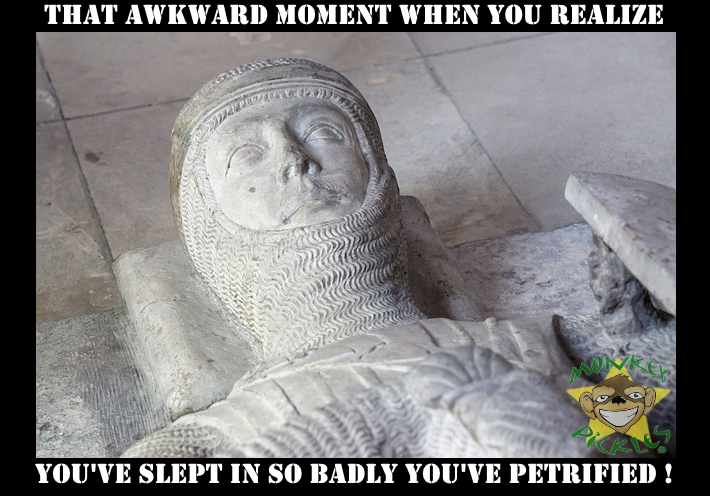 WAKE UP!

It's Monday and you've slept in ….. for 100,000 years. 
Okay! Sunday Night is Banana Daiquiri Night but 17 is too many!
You know what that does to you.
It's why you were booked at your book club meet.  "Why don't take the cover off?", referred to the book.  They called the cops for your own good.  You'll get your copy of 50 Shades back after the trail.  Don't worry, it won't be a different copy. You got DNA evidence all over it, remember?  You don't?  Oh … The Daiquiris.  Well, it's why you are no longer welcome at church.
Never mind that now, though. Everyone at your book club is dead.
No, no … You didn't do it … It was natural causes and robot invasion … Still … do try to drink less.
Anyhow … Robo-Life goes on. Up you get. Splash some oil on your face and off you go to work. You've still got your j0b … It's just that you'll have to pretend to be a robot.
Some things don't change, huh?