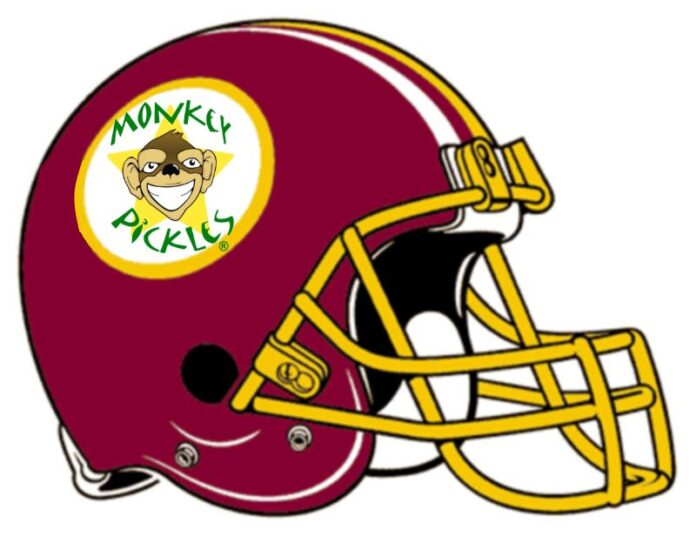 You may not have heard of them and they've never won a Superbowl but minor league football team,The Washington Red Tapes are making quite a lot of press lately. We talked to their head coach, Papa Pylop.
Is this the most media attention The Tapes have ever enjoyed?
" To be fair, we have always made a lot of press, we love paperwork … but with the situation on Capitol Hill, a lot of less well prepared journalists than yourself have been, turning up at our stadium looking for comment. Of course, we can't talk to them without having received a properly submitted appointment request but the attention is always welcome. "
What is the teams ethos ?
" We base our plays upon majority decisions and on occasion when enough players can't agree it can lead to a shutdown. We usually have 2 or 3 per season. It's become kind of a thing. Whenever we come close to scoring, the crowd starts chanting " Shutdown! Shutdown! " … We've had to paint it in the endzone. "
You don't score many touchdowns, do you worry that you will lose fans ?
" It's true, touchdowns are rare but our fans believe in us. We are probably the most democratic team in America. Our fans appreciate that we involve them by putting the plays we are considering up on the big screen and asking them to vote for which one they like best. Of course that does tend to result in the opposition coming up with a blocking move. "
And how are attendances ?
" About 57% but we get by due to funding from the firm that we allow to conduct exploratory fracking between quarters. "
You have never been relegated despite the lack of touchdowns, how do you explain that?
" Well, we draw most games thanks to our trademark 'fieldibuster' move. It's basically a defensive play that doesn't really go anywhere. We just keep it going until the game clock runs down. "
Don't you worry fans will drift away ?
" Sure some fans start following other games on their mobile devices during our longer plays but it doesn't really affect our results. What can you do? It's a two team system? "
Do you think the current shutdown will be resolved any time soon?
" I'm sorry ? What was the question ? I was just taking advantage of the shutdown to trade some stocks with my smart phone. Ya got to look after number one, right ? "